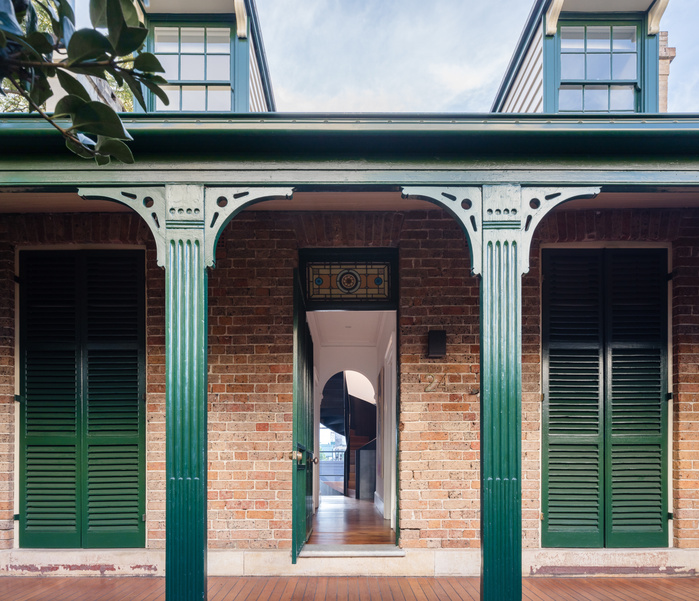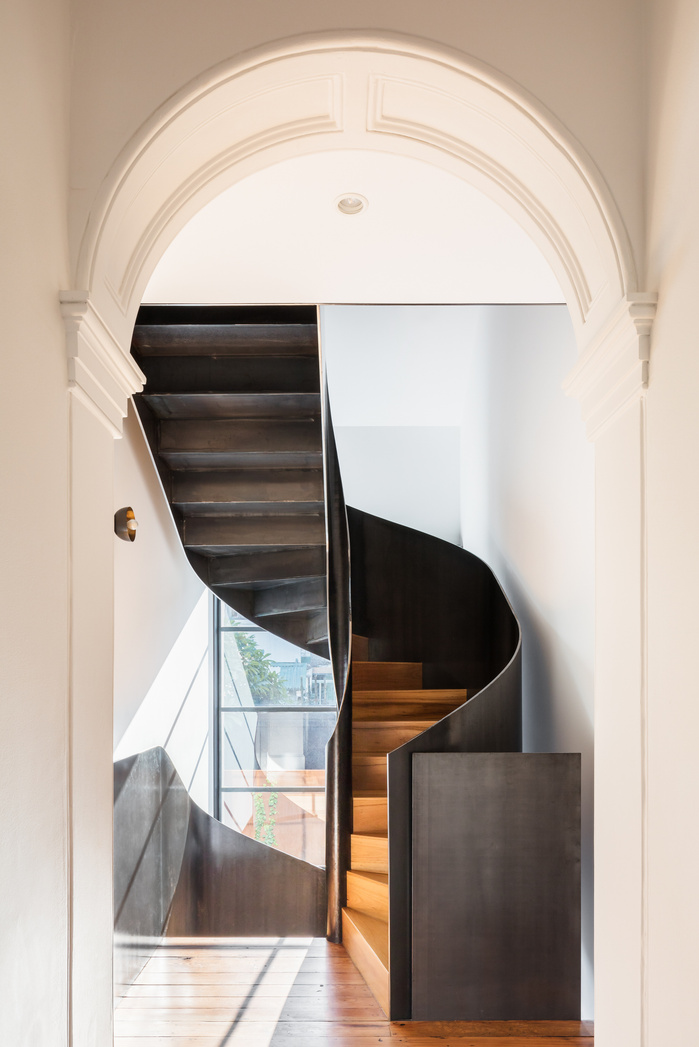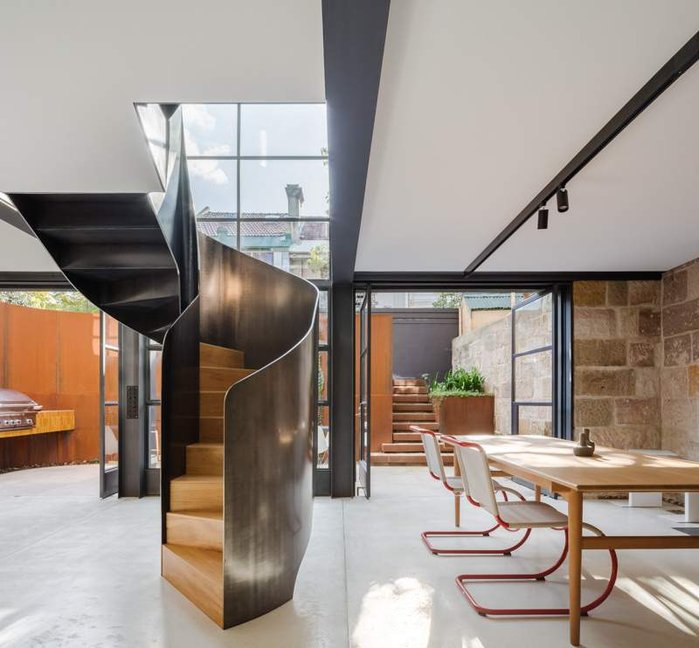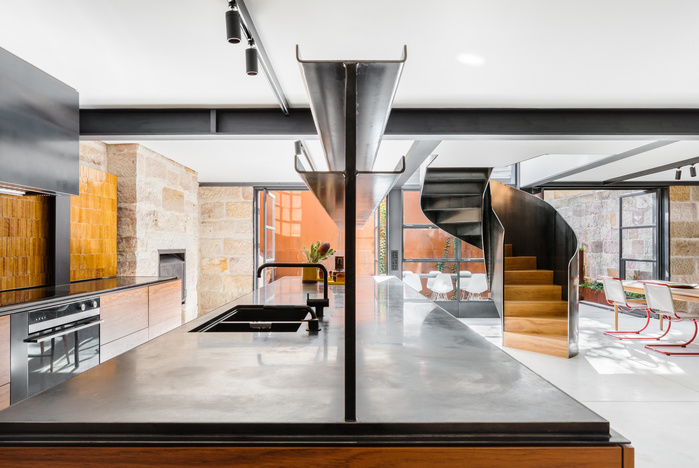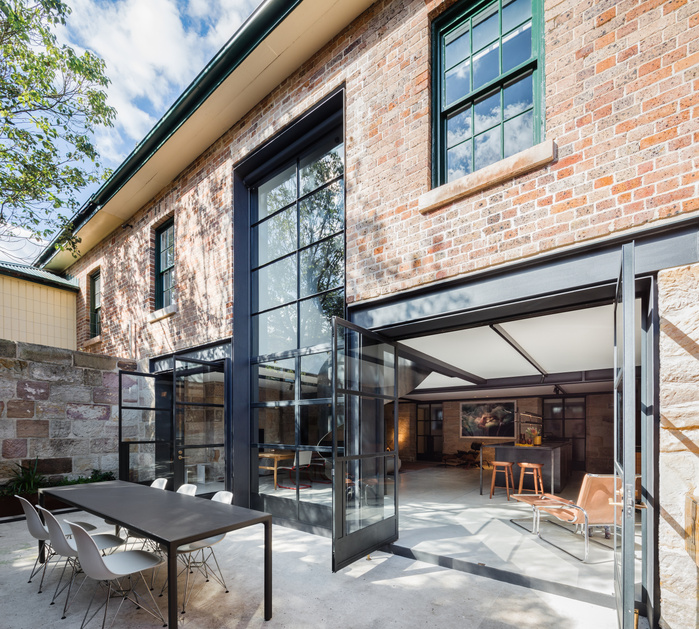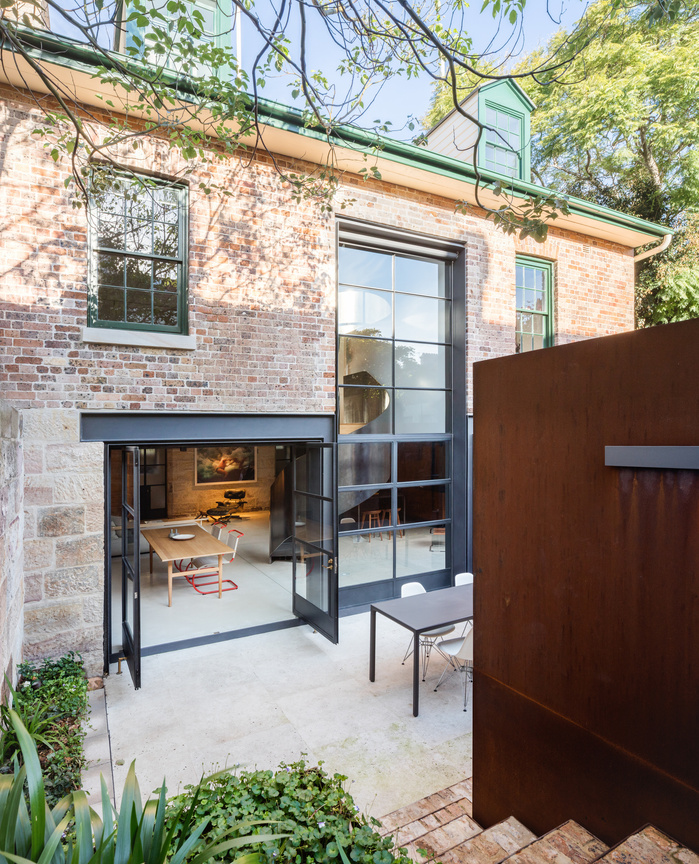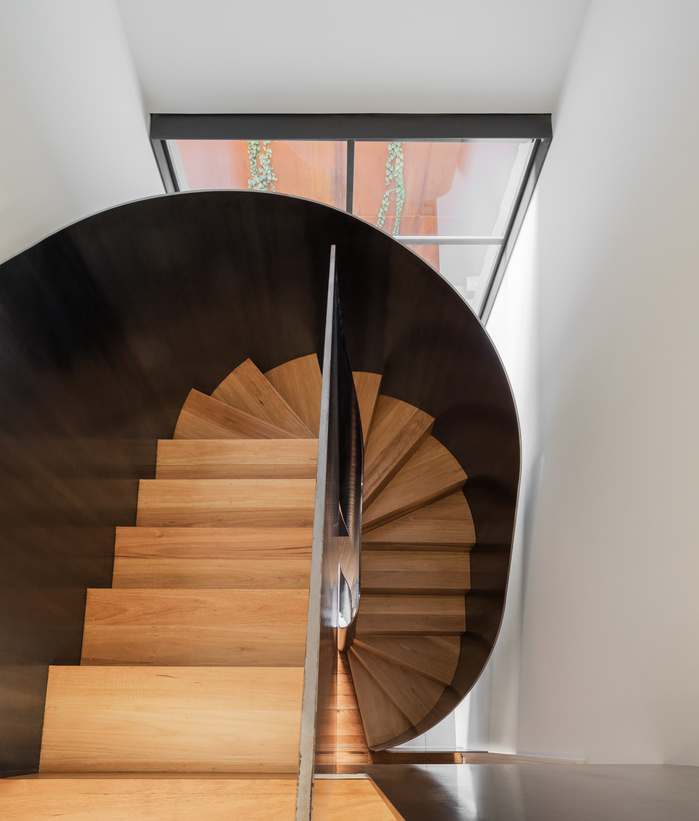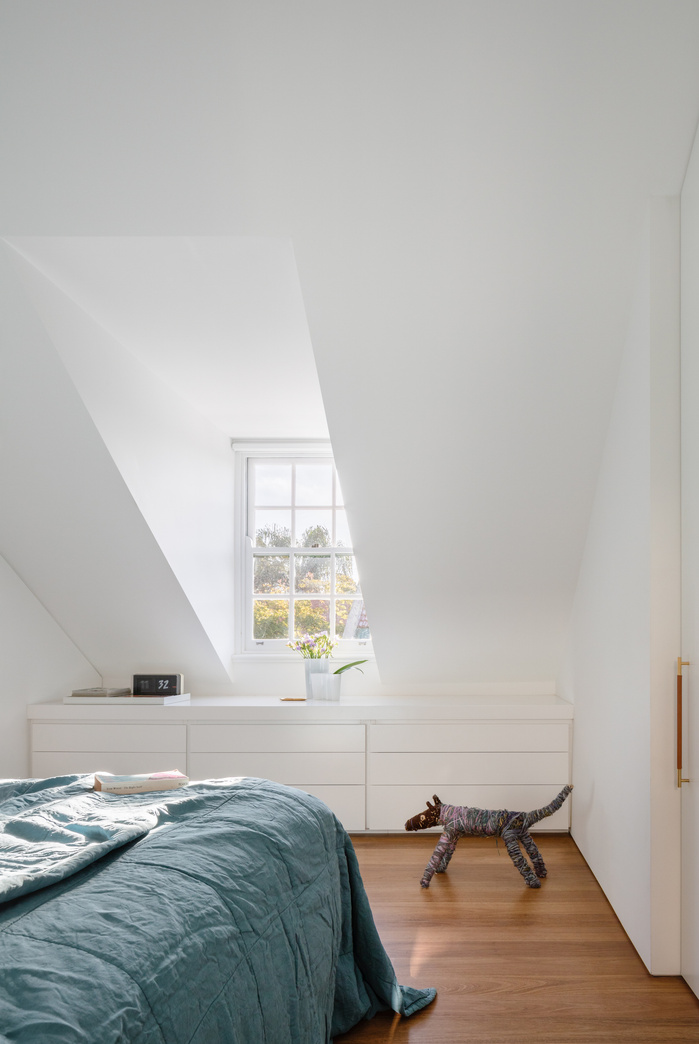 A renovation of a Georgian terrace, the Paddington House is defined by the interplay between lightness and weight. The robust materiality of the original rough-hewn sandstone walls, corten steel, white burnished concrete, and a dramatic black steel staircase contrasts with fine detail and an abundance of natural light, creating an industrial, urban aesthetic unexpectedly revealed within the original Georgian façade.
The success of the project required unlocking the potential of the lower ground floor. To realize this potential circulation within the house and between indoors/outdoors was key. Once the planning was established and clarity of circulation was achieved, the opening up of the rear elevation introduced light, outlook, and a hugely improved spatial experience.
Materiality is also a defining aspect of the project and was informed by the existing weighty nature of the sandstone lower ground floor. Once the lower ground floor was spatially integrated with the house the palette of steel, stone, and timber could provide a coherent connection through the house while at the same time allowing each floor its own subtly different palette and identity.