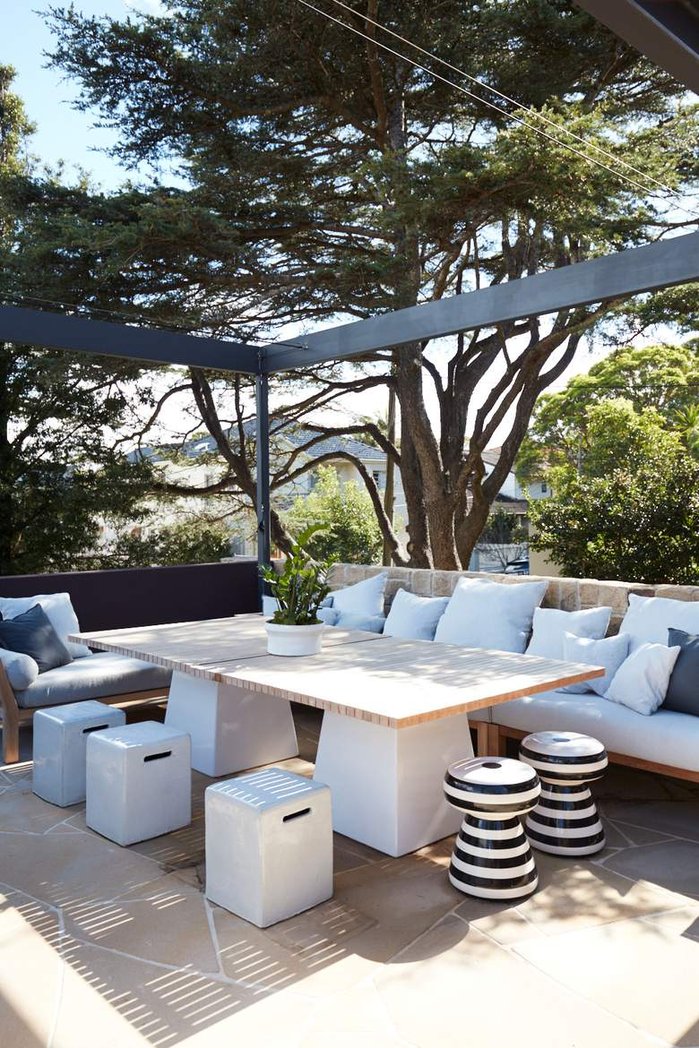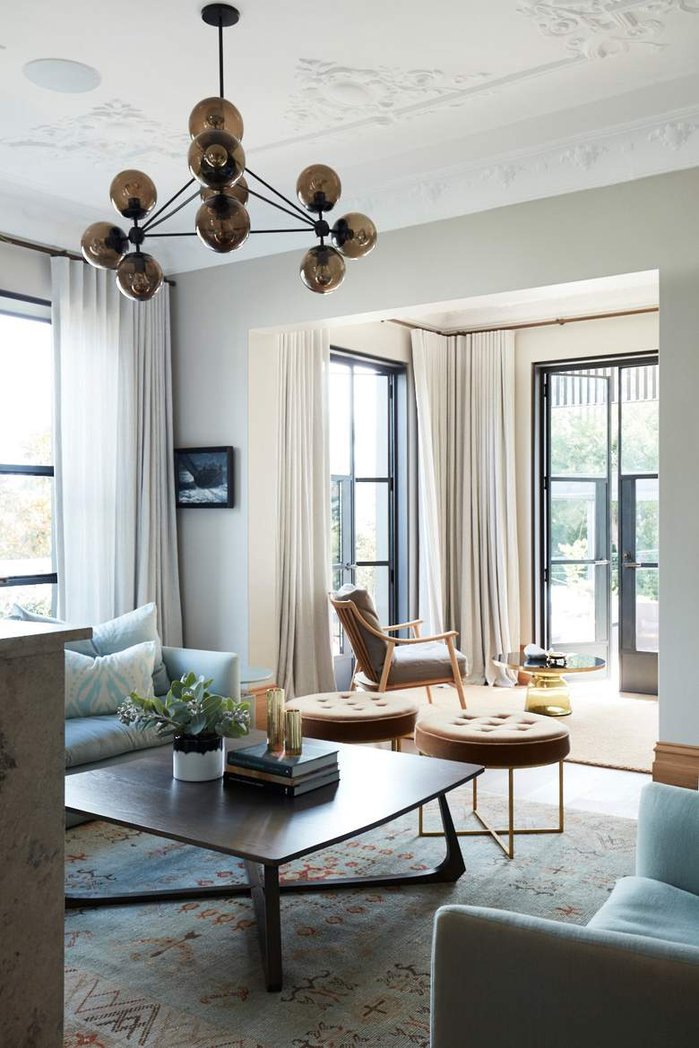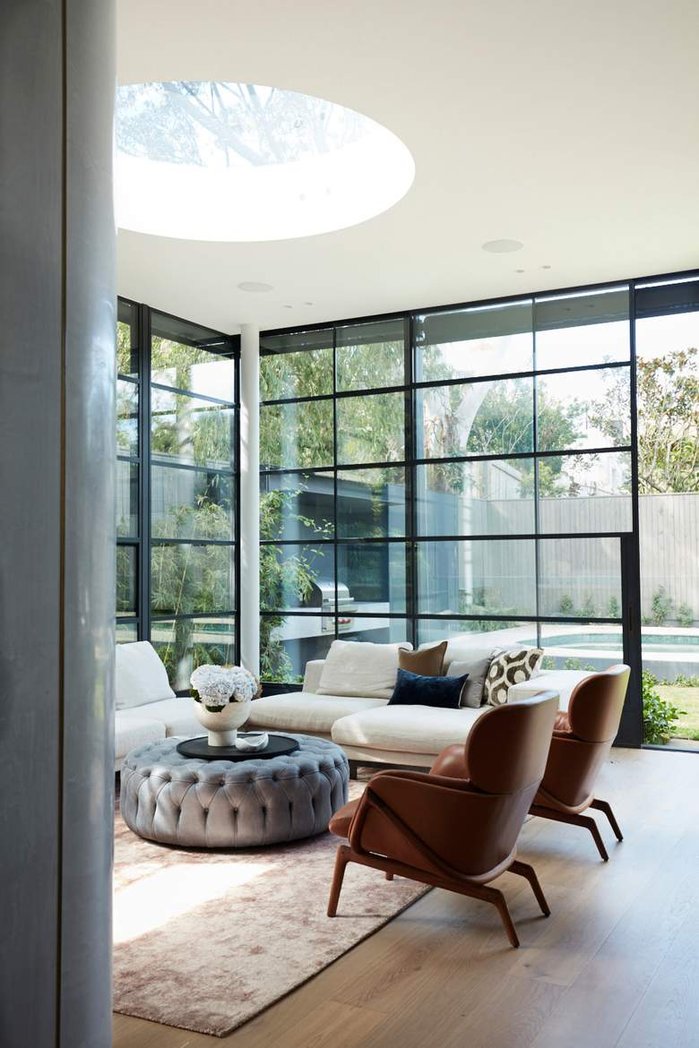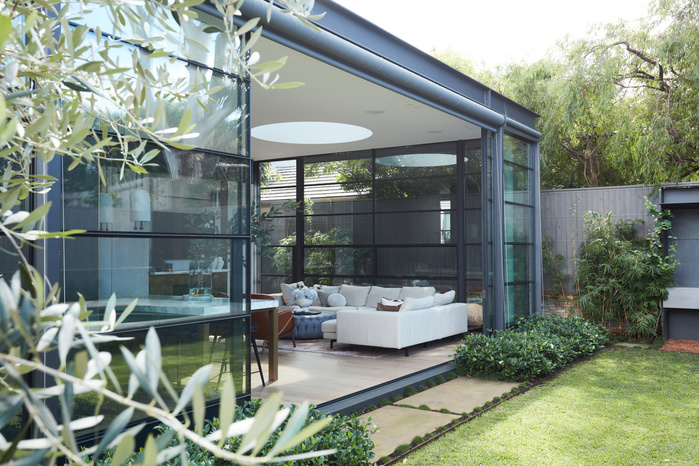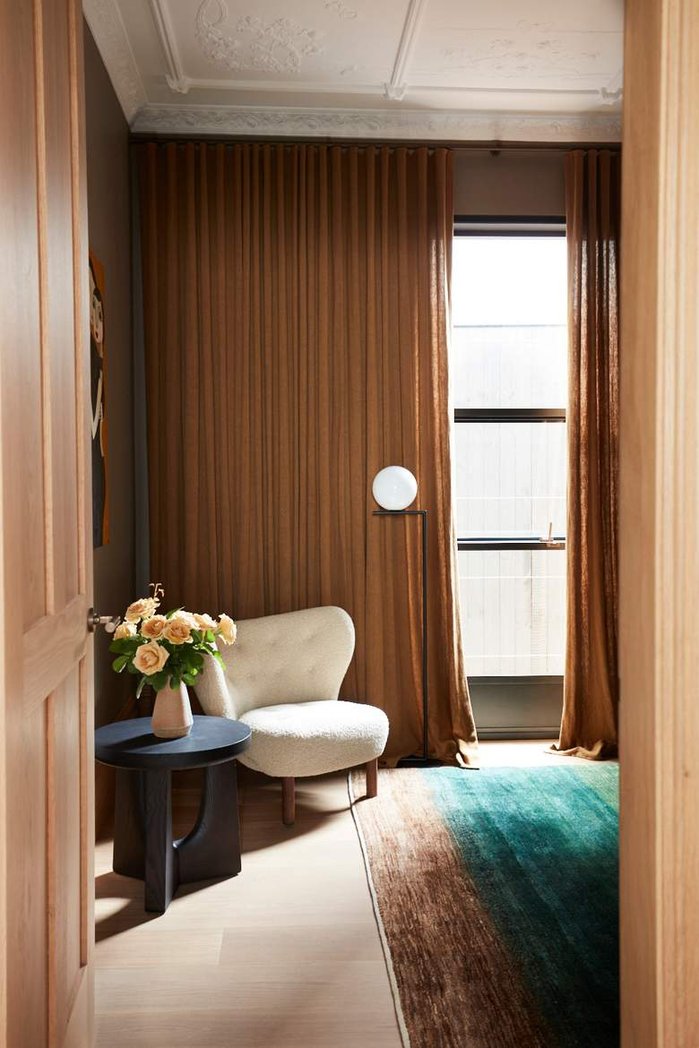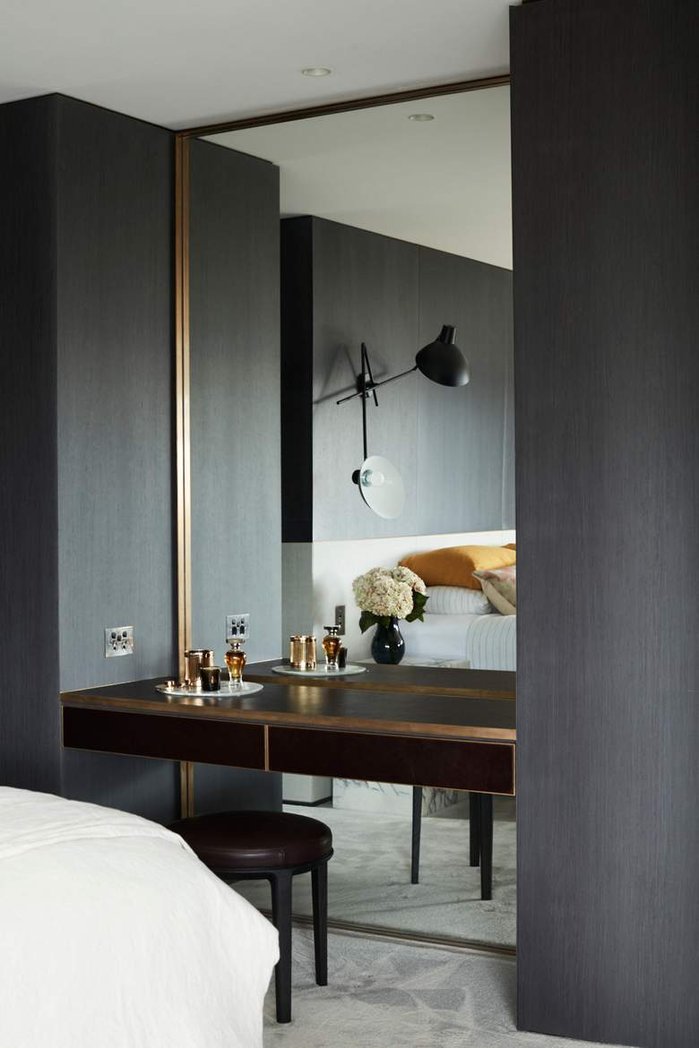 A rigorous renovation has connected this 1940s Federation-style home to its garden setting and historical roots, restoring character while creating flow for modern living.
'Inside-out' planning, clear interior design strategies and spatial sensitivity meet 'outside-in' landscaping from Dangar Barin Smith, delivering garden views from every room.
In creating the subterranean passage from garage to the house, a teen's zone, pool wet room and wine cellar were gained, while at ground level a landscaped side path now connects the front terrace with the pool at rear.
From front to back, elegant spaces unfold in a pleasing sequence. Beautiful new door openings, custom architraves and skirtings in oak and elevated ceiling heights have improved and highlighted room proportions and are slowly revealed while moving through the central circulation corridor.
Carefully curated materials – natural and stained oak, venetian plaster and warm brass elements – unite old and new zones, with beautiful lighting selections and custom furniture design adding cohesion.
At the rear is a spectacular steel and glass addition, an east-facing 'wintergarden' housing the kitchen/living area and facing the lawn and pool. With sleeping quarters upstairs and the ability to section off living spaces as needed, this is a high-functioning, meticulously detailed family home
Materiality plays a big role in creating a feeling of "connectedness" between old and new. Use of aged brass and bronze, polished venetian plaster, Oak flooring and cabinetry, marble, terrazzo and sandstone are all materials that featured in these types of homes but are also suited to contemporary living.